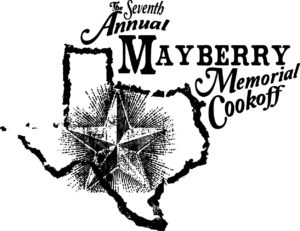 Mayberry Memorial Cook Off and Bum Rush 5k/1 Mile
Join us as we fight cancer and enjoy some delicious BBQ! This year's cook off will be bigger than ever, with BBQ, steak, kids' pork chops, a fun run and more!
Whether you are a competitive chef, a backyard cook or a spectator, we invite you to come out and enjoy the food, fun and festivities!
September 22-23
McInnish Park
2335 Sandy Lake Rd.
Carrollton, Texas
Learn more about the barbecue event
Learn more about the Bum Rush 5k and 1 Mile Walk
SSave
Save
Save
Save
Save